There are a wide variety of things to do and attractions to see in Phoenix AZ. The lengthy list of possible endeavors include aquariums, zoos, museums, golf, spas, markets, tours, amusement parks, outdoor activities, special events and more. If you are planning a trip or a vacation to this desert oasis town, make sure to find Phoenix deals and discounts, and plan to enjoy several of these popular attractions and activities. Located within the reaches of the Sonoran Desert, visitors can expect a subtropical desert climate, so the summers are generally very hot.
If you have not yet planned some exciting activities, places to visit, or other things to do during your stay, peruse the following list that includes some of the most popular places to visit in the area.
Favorite Attractions and Things to Do in Phoenix, Arizona:
Phoenix Zoo – www.phoenixzoo.org
Wildlife World Zoo – www.wildlifeworld.com
Arizona Science Center – www.azscience.org
Out of Africa Wildlife Park – www.outofafricapark.com
Castles N Coasters – www.castlesncoasters.com
Downtown Phoenix Market
Symphony Hall
Phoenix Art Museum
Western Destinations – www.westerndestinations.com
Desert Botanical Gardens
Phoenix Theatre – www.phoenixtheatre.com
Arizona Capital Museum
Arizona Doll &  Toy Museum
Military Museum
Dorrance Planetarium
Mini Golf Paradise – 602-274-4653
Hall of Fame Museum
Hot Air Expeditions – www.hotairexpeditions.com
Children's Museum
Heard Museum
Suddenly Slimmer Day Spa – www.suddenlyslimmer.com
Open Road Tours
Chase Field
South Mountain Park
Raven Golf Club South Mountain
Many excellent restaurants
Tocaloma Spa & Salon – www.tapatiocliffshilton.com/salon-spa/index.cfm
Arizona Grand Golf Course – www.arizonagrandresort.com/arizona-golf-courses.php
Arizona Horses Ponderosa Stables – www.arizona-horses.com
Guided Hike on Sonoran Desert Mountain Trails – hikeinphoenix.com
No matter what you may like to see, this desert city has plenty to offer just about anyone. You can shop, dine at great restaurants, go golfing, see the animals at the zoo, view sea life at an aquarium, visit a ball game at the stadium, visit a museum, take a hot air balloon ride, experience an outdoor tour and enjoy many other attractions and activities during your visit.
Botanical Gardens:
Video: Wildlife World Zoo and Aquarium
Sporting Events: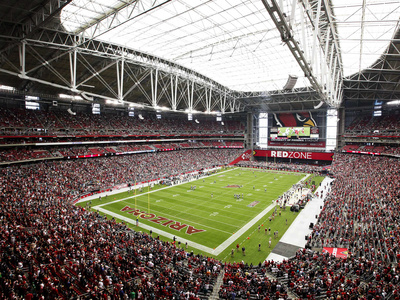 Resources:
• Travel and vacation guide: www.arizonaguide.com/places-to-visit/phoenix-central-arizona/phoenix
• www.tripadvisor.com/Attractions-g31310-Activities-c6-Phoenix_Arizona.html